Ferrari Rare RHD 250 GT SWB Restoration
Entry: Thu, 18 Dec 2014
The major elements of the refinished suspension, hubs and brakes are now back under the refurbished wheelarches and the components are absolutely immaculate. The bare metal, satin and gloss-finished elements complement the 'as new' underside appearance, with the stunning tubes and floor pans.
The engine is currently on its stand beside the car, and is being subjected to a major overhaul and partial rebuild. It will be back in the car in the New Year.
After this, all of the other mechanical components will be refitted in the engine bay. The Ferrari 250 GT SWB restoration project should be completed by early March.
Entry: Mon, 24 Nov 2014
Following the removal of the suspension, engine, gearbox, rear differential and fuel tank, the chassis has been stripped back down to bare steel. Our experts carefully refurbished the tubing where necessary, and completed the restoration of the chassis with a smooth coat of satin black paint.
With all of the components disassembled and sorted, we commenced the refurbishment of individual items down to the bolts, nuts and pins - retaining items wherever possible, but replacing them when necessary.
The 250 GT SWB is now in the process of being built back up again, with the suspension, hubs and brakes all being refitted to the car within the next week.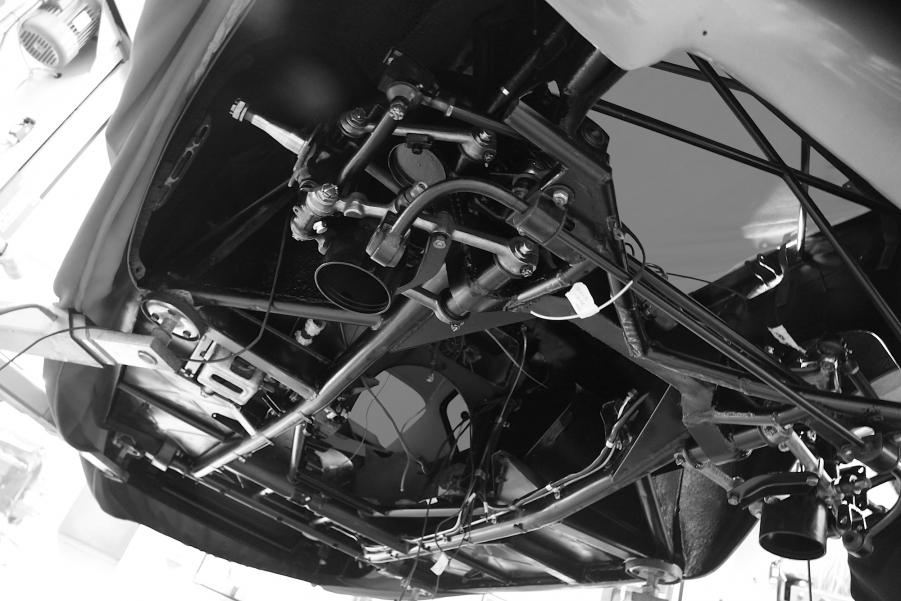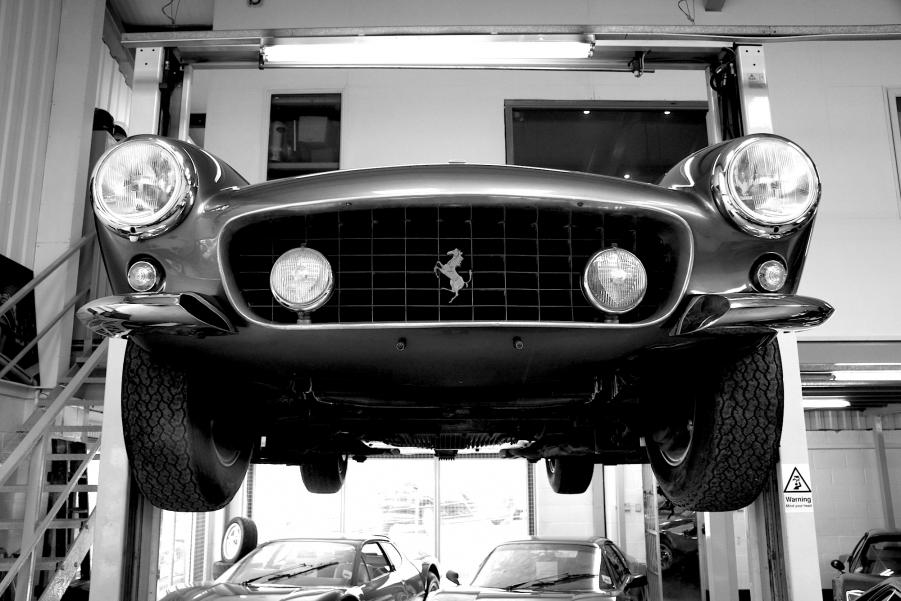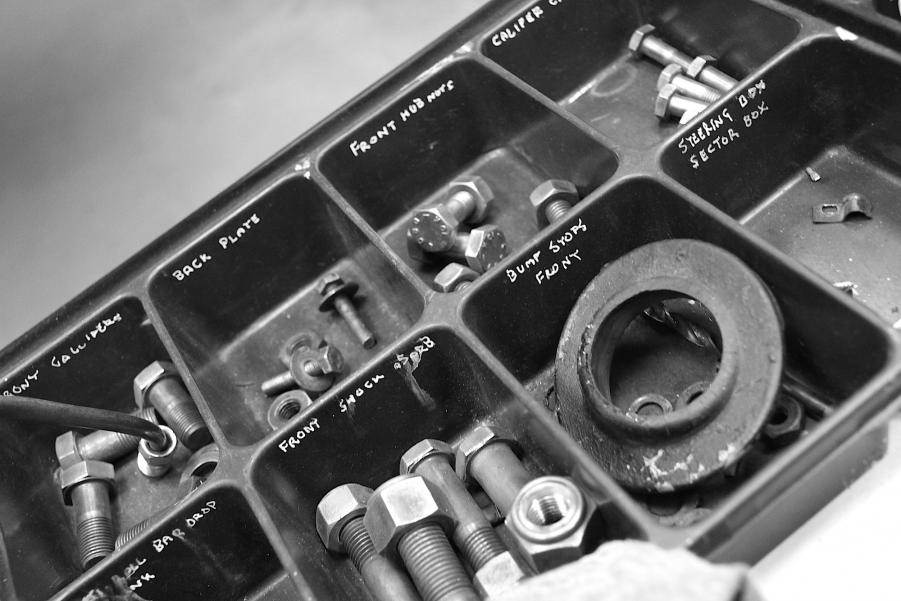 Entry: Tue, 14 Oct 2014
When a Ferrari 250 GT SWB Berlinetta arrives in your workshop, it's something to be very excited about. When it's one of the incredibly rare right-hand-drive examples, there's even more cause for delight.
This car is a remarkable example of one of the most legendary Ferrari road and competition cars. Originally revealed at the Paris motor show 1959, the 250 GT Short-Wheelbase ('Passo Corto') was a full 20cm shorter between the wheels compared to the Long-Wheelbase 250s.
This Ferrari 250 GT SWB arrived at Foskers with a fresh coat of cellulose paint in its striking original colour. However, while the exterior now looked outstanding, mechanically it was rather tired, and in need of a comprehensive overhaul to really make the car shine.
The first steps in undertaking our sympathetic restoration would be the removal of the road wheels, then a complete strip down and disassembling of the hubs, brakes and suspension, followed by the careful removal of the engine and gearbox.