Ferrari Dino 246 GTS Restoration
Entry: Thu, 14 Jun 2012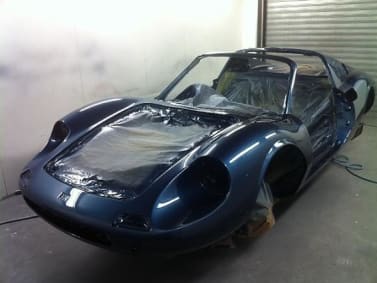 Following on from the 29th October blog, the GTS 'Dino' is really taking shape.
When we got her down to bare metal, she was in substantially better shape than we had anticipated, certainly better than most customer cars that we have seen in recent years!
The way the project is going, I would imagine that this car will be finished by January 2012, so pick up the phone, speak to Tony, and reserve it before it was too late!
Entry: Tue, 13 Mar 2012
Hey Presto! a shiny new coat of Blu Sera for Jeff's 246GTS Dino. Sam has pulled out all the stops to get this in colour prior to his honeymoon, just in time for us to have it back on site for the weekend.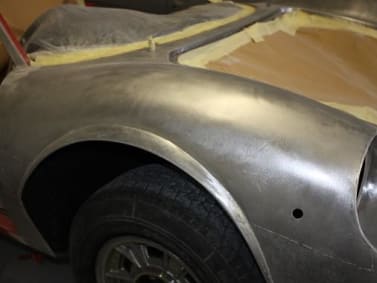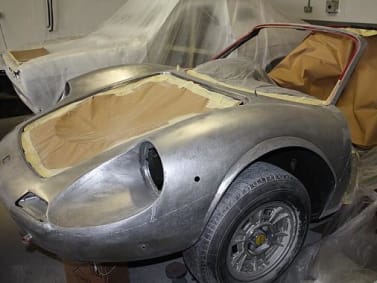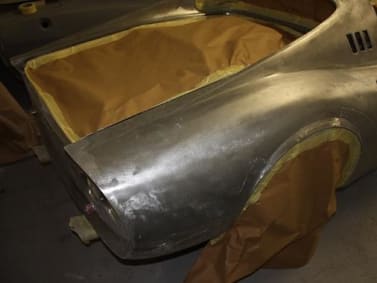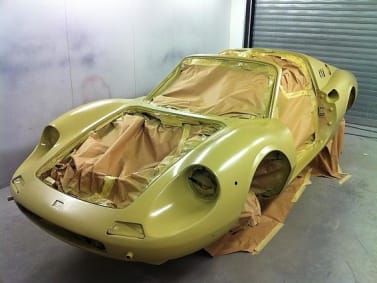 Thats when the fitting up will start, with the engine going back in, then the suspension will go back on, and finaly the lovely new tan trim can be fitted, all ready for the lucky new owner to enjoy this summer. hurry, it could be you! If you would like to purchase this Dino, Call Tony for details 07921430430
Entry: Thu, 16 Feb 2012
The GTS Dino is now on the home straight, as it sits in primer awaiting its new coat of stunning Blu Sera. Once we get it back, all there is left to do is drop in the freshly detailed engine and gearbox, and fit up the new tan trim, in dark blue and tan, with Daytona style seats, it is mouth watering just thinking about, and we really can't wait to see the end result, as this is an exceptional example of this well sought after classic Ferrari.