Ferrari Bianco Polo 246 GT Dino Restoration
Entry: Sun, 15 Feb 2015
The Bianco Polo Dino is now being rolled around on its own wheels once again, and restoration work around the front and rear frames is well underway. Panels surrounding the spare wheel well and boot are being refinished and refitted, and will soon be ready for finishing touches to mounts, hinges and metalwork. The final step will be the cosmetic restoration of the exterior, which we'll share in the next update.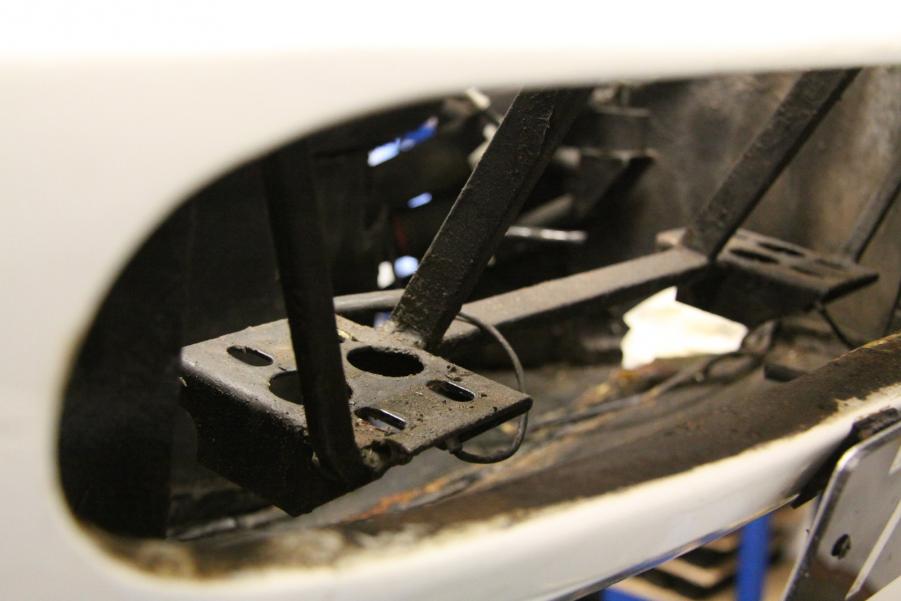 Entry: Mon, 19 Jan 2015
With the suspension, hubs and brakes now fully reassembled and refitted, as well as the engine now carefully lowered back in, the restoration is now on the home stretch. Taking the time to clean and refinish the individual components correctly has resulted in an absolutely superb appearance. Visitors to the showroom simply cannot get enough of this Dino's colour. The bright Bianco Polo makes a refreshing change from Rosso Corsa!
Entry: Wed, 17 Dec 2014
The Dino's engine overhaul and partial rebuild is near to completion, and is set to go back in just after the New Year. Elsewhere, the chassis has been fully stripped down and refinished. The underside now has the wow factor!
Suspension springs, shocks, wishbones and bushes are all ready to be reassembled, while the brakes are also in process of being put back together. The end result is excellent, as the photos in our gallery show.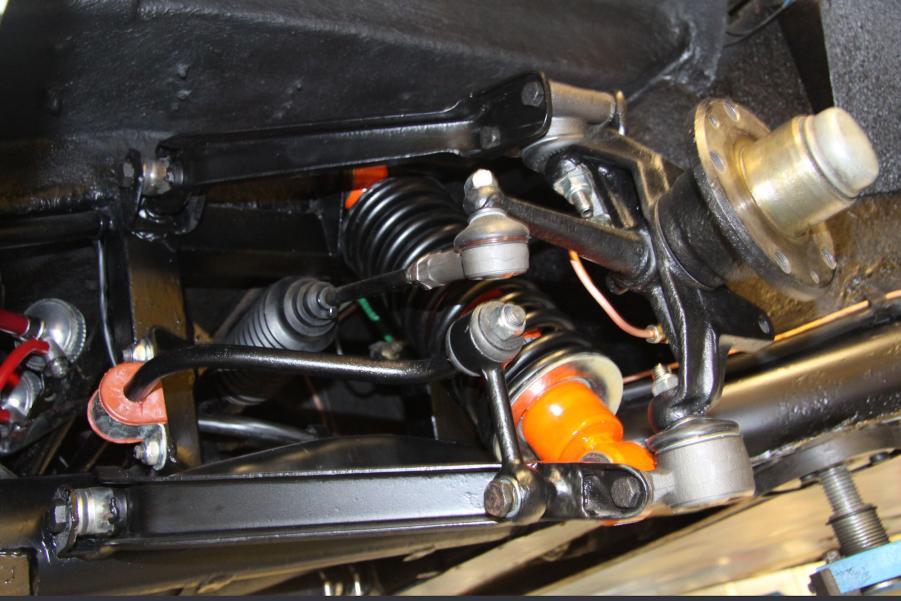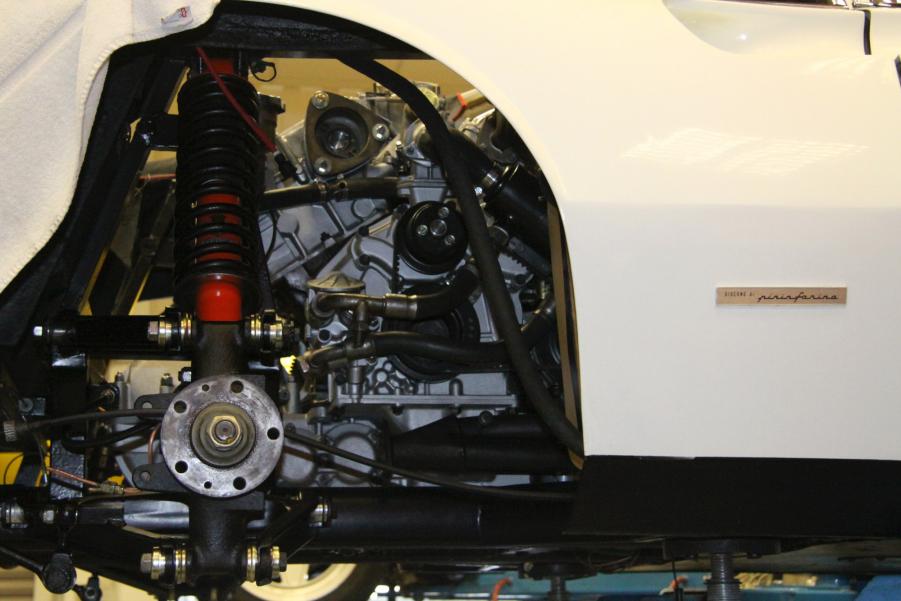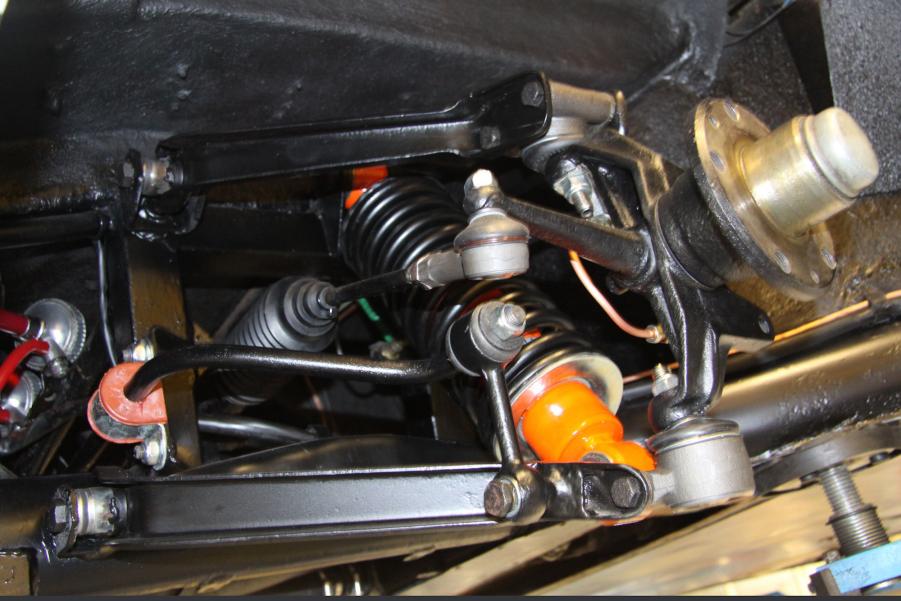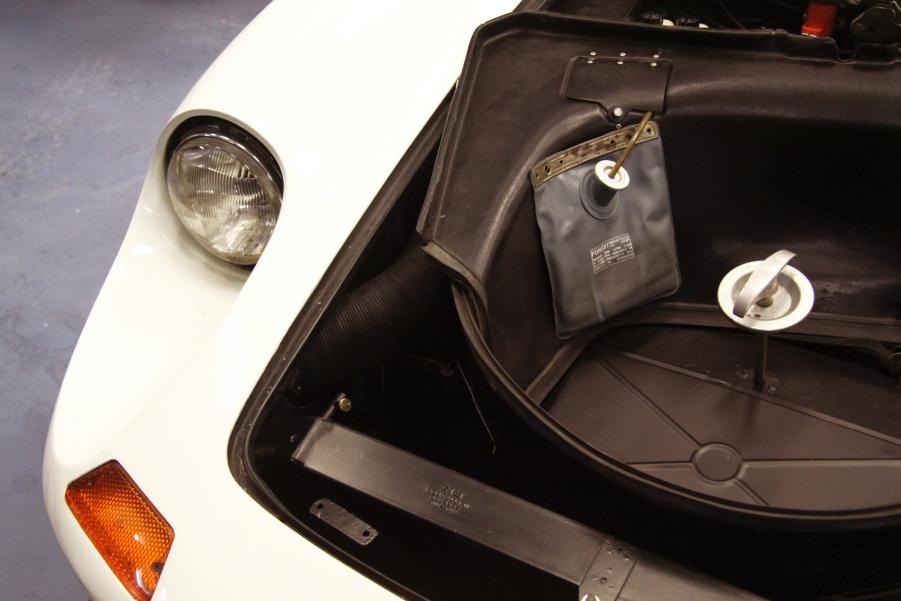 Entry: Wed, 12 Nov 2014
Progress on the Bianco Polo Dino continues, with the engine now removed and the brakes and suspension fully stripped down and taken apart to the individual components. Restoration of the components is progressing well, with the items being cleaned up to an as-new finish. The shock absorbers have been overhauled.
Next on the agenda is a complete strip-down of the chassis beams, tubes and underside of the Dino prior to refinishing.
Entry: Tue, 28 Oct 2014
When this Ferrari Dino 246 GT first arrived at Foskers, we inspected the car and found it to be a highly original example. The wonderful Bianco Polo paint is as per the factory specification, and the Nero interior is original and in very good condition.
Foskers was tasked with undertaking a sympathetic restoration of this Ferrari, taking into account the Dino's excellent patina - both inside and out. The next steps would involve disassembling the hubs, brakes and suspension, and removing the engine prior to being overhauled. The hoses and wiring would also be extracted, allowing the chassis to be fully stripped down.