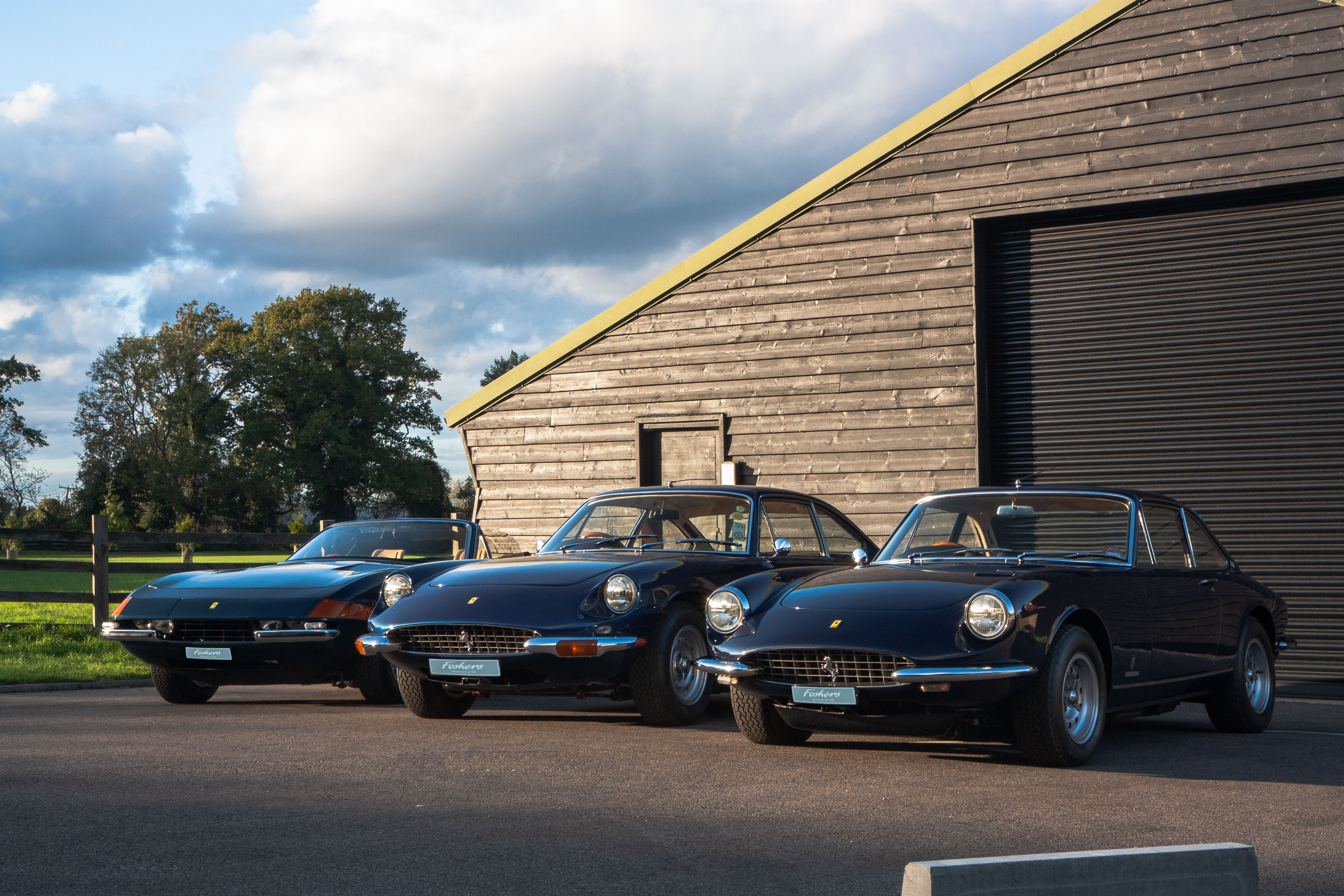 Today we were able to capture a truly unique moment. Our 365 GT 2+2 was joined by not one, but two other RHD 365's. The 365 GTC, perhaps a less recognised version of the 365, visited our workshop this week and with just 22 UK RHD examples ever produced, we were delighted to welcome one of these superb models.
Also to grace the Foskers Workshop, was none other that Bernard Foskers very own 365 GTB/4 Daytona Spyder, last driven by Jeff and Colin Fosker at the ages of just 23 and 25!
We couldn't miss the opportunity to capture these three, very rare examples together.