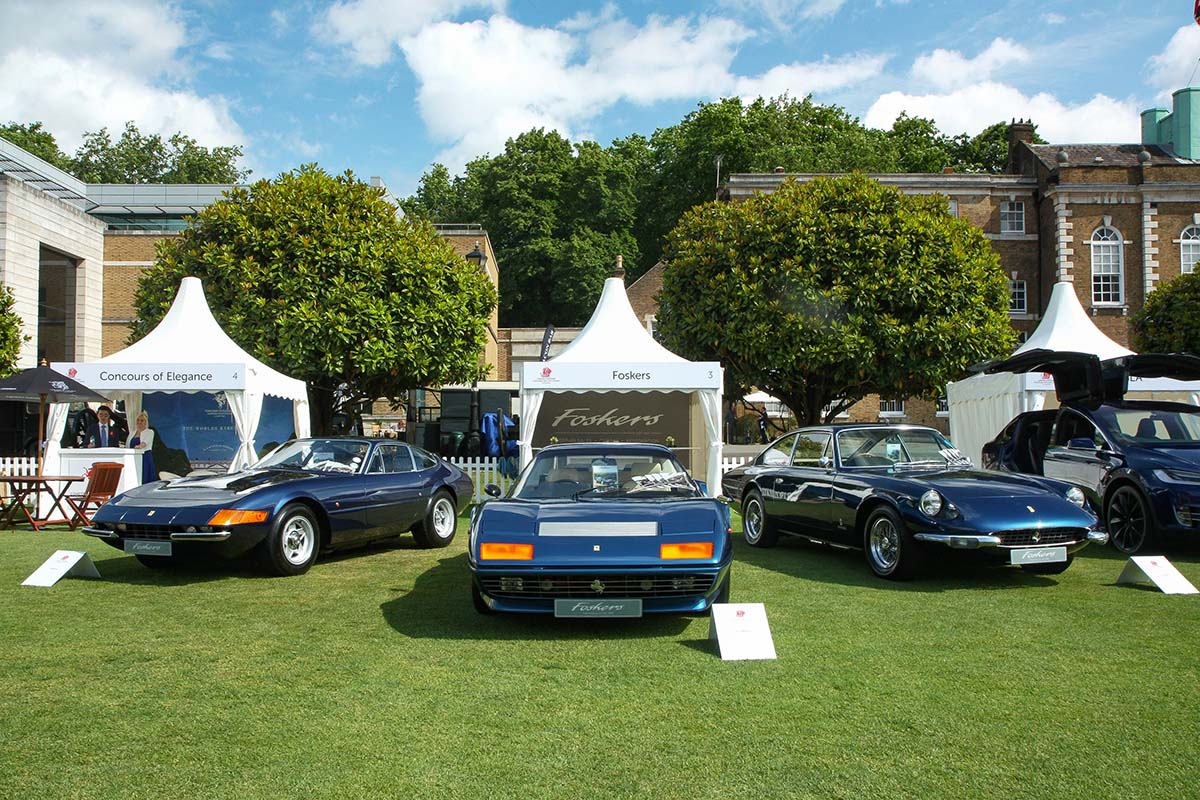 On the 5th and 6th June 2019, The Honourable Artillery Company opened it's gates and played host to a diverse assembly of over 70 automotive gems for this year's London Concours.
Displaying as a 'Specialist Dealer', Foskers presented a selection of blue prancing horses, breaking the Ferrari stereotype! Each Foskers' restored example - 365 GTB/4 Daytona, 512 BB and 365 GT2+2 - attracted immense attention from both collectors and enthusiasts.
Additionally, we were proud to prepare four of our clients cherished cars for the 'Great Marques - Ferrari Class' - these included a 288 GTO, Testarossa, 599 GTO and 512 Berlinetta Boxer. Our long term client, and owner of the 288 GTO, was delighted to be selected for 'The Peoples Choice Award' - presented by Evo and Octane.
Two wonderful days were enjoyed by all in the heart of the city. We were delighted to welcome so many familiar faces, including loyal clients from the 60's!