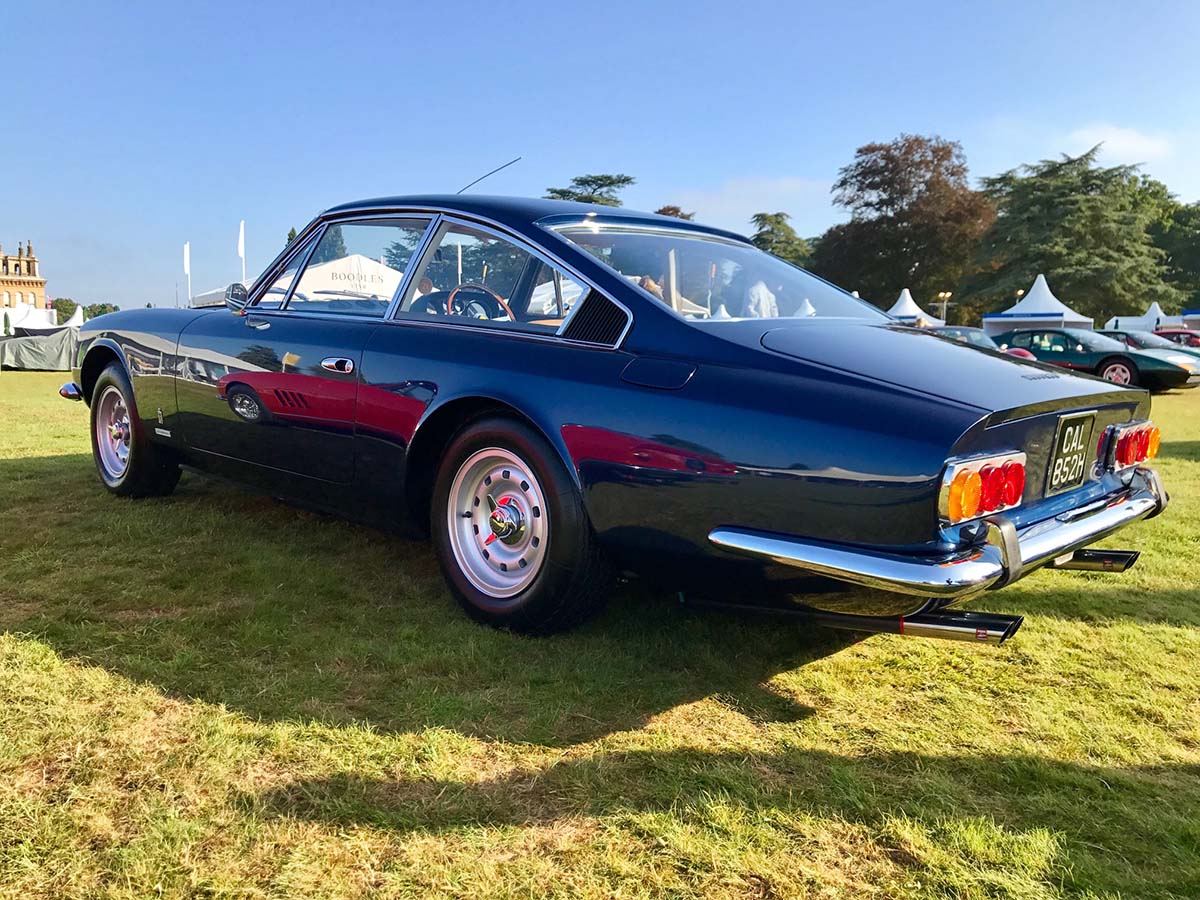 Amongst an exciting September schedule with the spotlight on Ferrari's 70th anniversary celebrations, we were delighted to attend the prestigious Salon Privé and present our 365 GT2+2 restoration on behalf of one of our many valued clients. Having made it's show debut last year at Salon Prive 2016, it was a pleasure to receive an invitation to return to the event this year.
The Salon Privé inagural Concours Masters paid homage to Ferrari, and took the form of a timeline display of the principle designs from a seventy year evolution of the Prancing Horse. With the line-up stretching from the very first Ferrari delivered to the UK, a 1949 Tipo 166, to one of the newest, a 2017 LaFerrari Aperta. Amongst the array of models was our sublime Ferrari 365 GT 2+2.
The current owner, came across the car in Yokohama in 2013, and instantly fell in love with it for various reasons. Unfortunately, due to the previous owner's ill health, the 365 lay preserved in storage in a mild state of dis-assemble, where it had resided for at least 8 years prior.
Despite this, purchasing the car without hesitation, the owner liaised with Jeff Fosker, and the two conjured a plan to repatriate the car to the UK, in order for Foskers to begin the restoration to it's former glory. The main objective was to recreate the car that stood on the London Motor Show stage back at its introduction, some forty years earlier. Over the past three years, the car has undergone a comprehensive yet sympathetic nut and bolt restoration, tending to all components of this V12 thoroughbred.
On the lawns of Blenheim Palace under the glorious Saturday sunshine, it was clear to see why this stunning Ferrari had been invited to feature in the Salon Privé showcase.
Forza Foskers, Forza 70 anni di Ferrari!