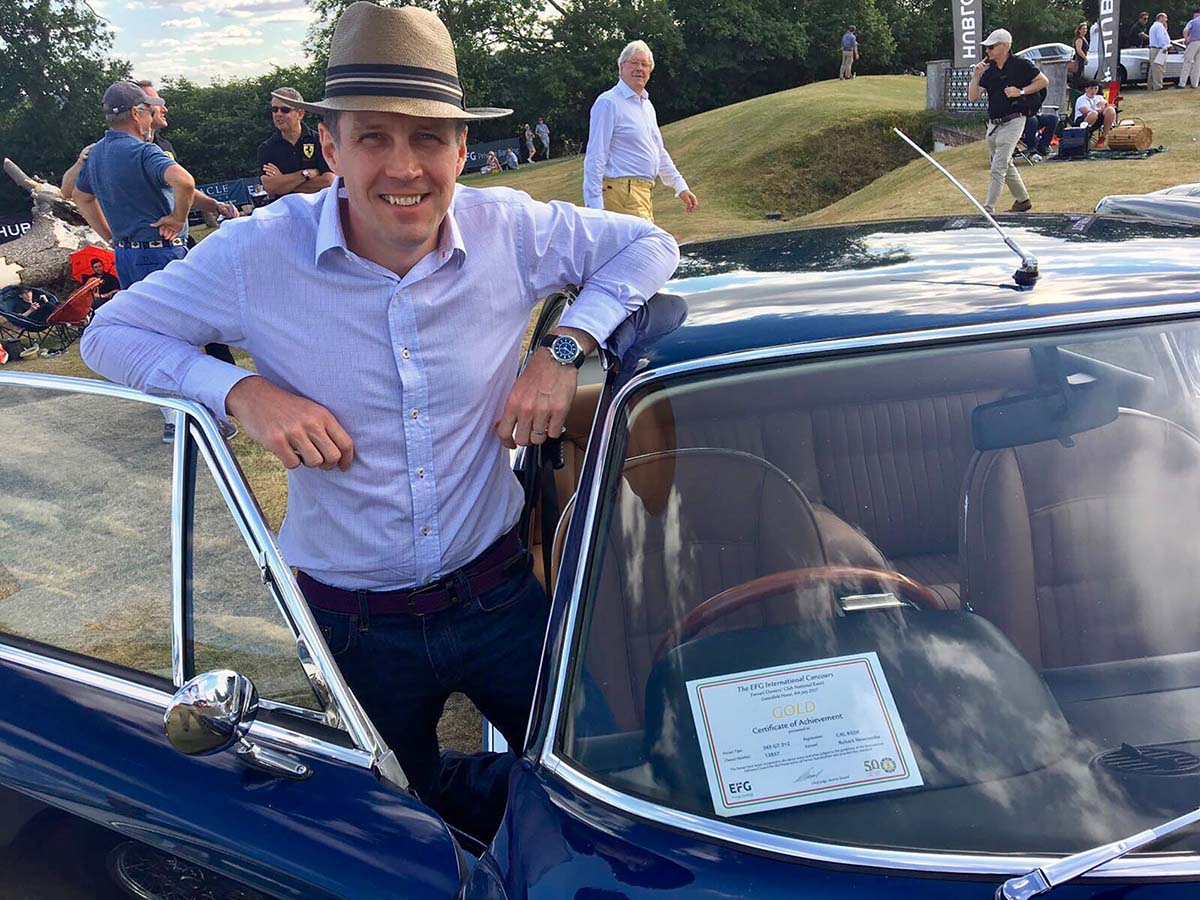 Set in the picturesque grounds of Marlow's Danesfield House, this year's Ferrari Owners Club National Concours was a fantastic sight. After months of preparation, the Foskers-restored entries proudly soaked in the sun, as owners and enthusiasts alike enjoyed the sight: the Ferrari 250 PF Coupe, Ferrari 365 GT 2+2, Ferrari GTS Dino, and the Ferrari 330 GT 2+2 Series 1.
A celebration of the Ferrari Owners Club 50 Anniversary, as well as 70 years of Ferrari - the EFG Concours brought together a vast range of Ferrari tipo, all vying to leave with a trophy.
Having turned heads from the outset in its gleaming 'Argento Auteuli' Silver, the lovingly restored Australian Dino 246 GTS stole the show in the class for first-time entrants, winning first place to take home the title of best-in-class.
Meanwhile in the '60's & '70's V12 class the two expertly-restored Foskers entries our 330 GT 2+2 Series 1, and the 365 GT 2+2 were ready and waiting for the expert opinion of the judges. Having been treated to months of detailed work, both came away with trophies of their own.
The uniquely-styled 250 PF looked glorious, having undergone a comprehensive 2 year in house restoration. From the chassis to the stitching, the love and attention put into it by Foskers over the past few years was evident, and the team's efforts were rewarded in the 'Professional Preparers' class.
A thoroughly enjoyable day was had by all, and we would like to thank the Ferrari Owners Club for hosting yet another great event. Additionally, thanks to the Foskers Clients who entered their cars in this year National Concours, we expect to see these cars carrying off many more awards in the future.