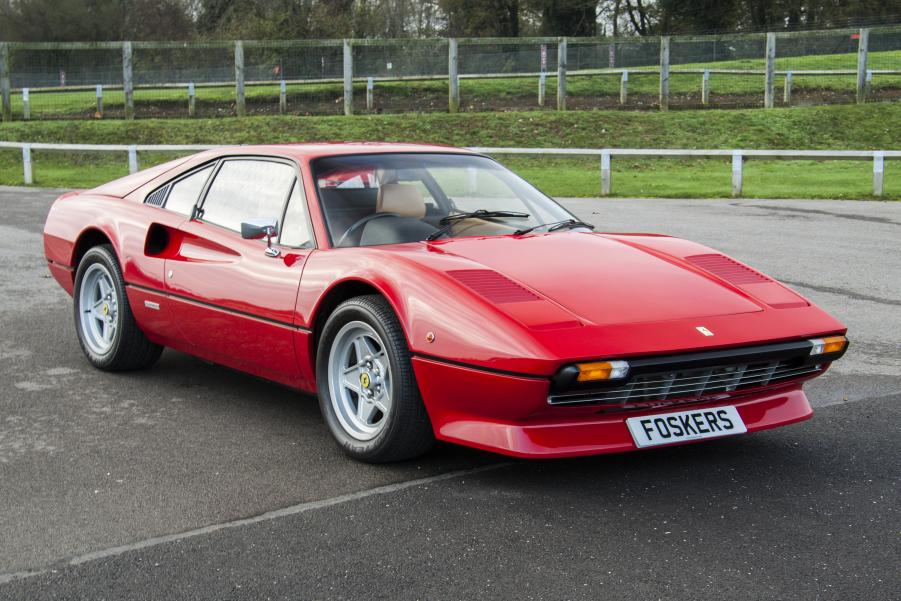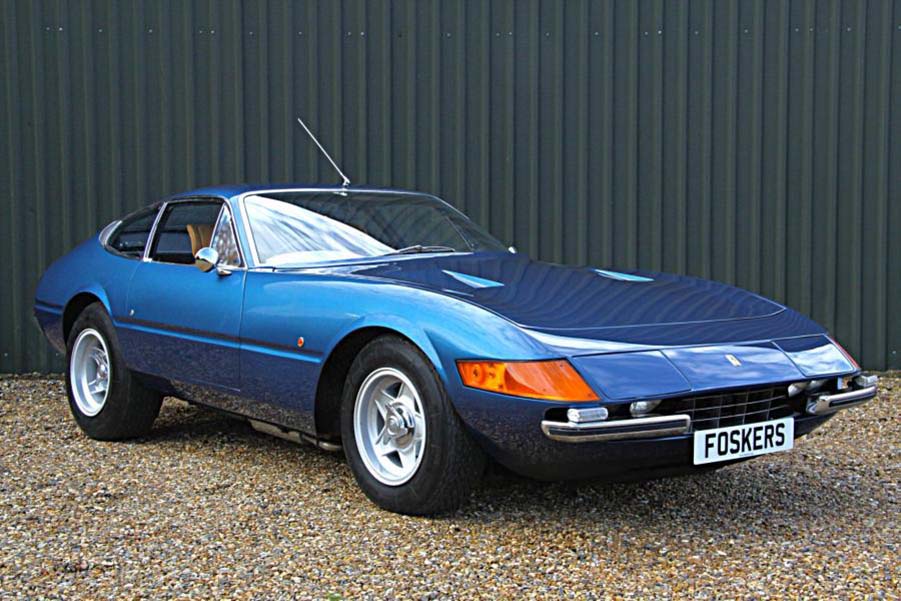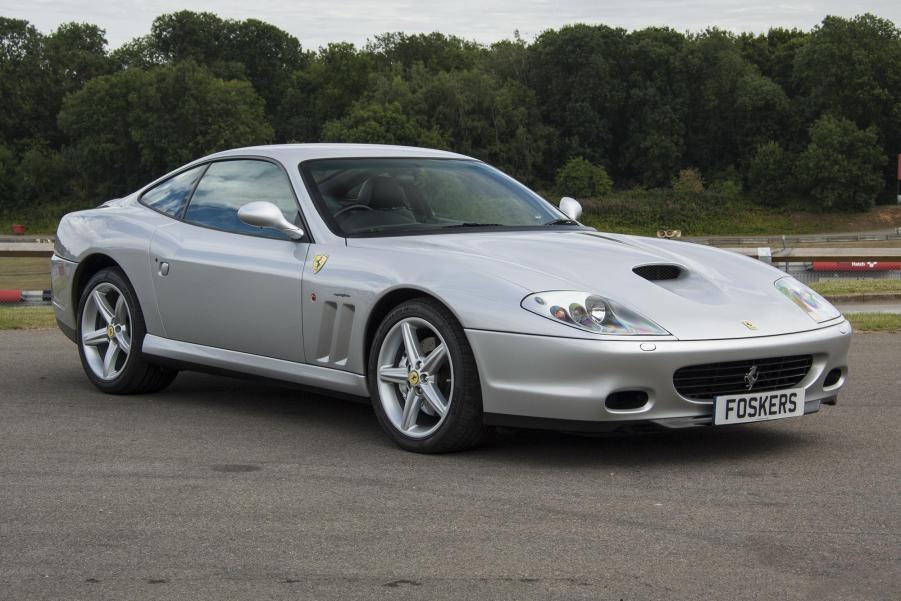 In most respects, it has been a tumultuous start to the year for the global financial markets. Most recently we have seen a rout on stocks, countered only by mild rallies at best. Commodity and bond markets have seen record drops and continued volatility, with crude oil dipping to a 13-year low.
Growing fears over the economy have led some commentators to speculate that we may see a rise in risk aversion, as more investors shift towards what are perceived as safe assets. So do classic Ferraris fall into this 'safe' bracket? Are they a good bet in the current market?
While first and foremost we will always tell our clients to buy what they like, and to buy the very best available, a serious financial consideration always forms part of a classic Ferrari deal. The idea of Ferraris as investments is distasteful to some, but it is also an inescapable part of the current market.
It could be that a prospective owner is simply hoping to retain the value of the car for the lifetime of their ownership, or it may go further than that with a client who is aiming to make a substantial profit from it. The most dispassionate investors go beyond this, carefully analysing specific cars to pick the one with the very highest potential return.
For those who hate thinking about classic cars as appreciating assets: look away now.
The simple truth is that there are very attractive returns available in the Ferrari market, providing you speak to the right experts and choose the right car. However, there is no blanket rule to cover all models, so it's important to get clear advice.
We've given our thoughts on the values of a selection of Ferrari Tipo below, as well as our outlook for the coming years.
— 1950s road and race cars —
The very earliest Ferraris are in constant high demand, largely because they were built in such small numbers, but also because many of them have genuine racing provenance. The 1956 290 MM driven by Juan Manuel Fangio sold with RM Auctions in December last year for nearly £20m GBP. The 1957 335 S that won the 1958 Cuba Grand Prix is expected to fetch as much as £24m when it crosses the block with Artcurial in February. Not all of these 1950s Ferraris have such great provenance of course. A number of these older cars have been altered or tampered with over the years, so buyers must ensure that all of the numbers and stamps on the car check out. The 1950s Ferraris are among the most collectable in the world, so should prove to be a bulletproof investment for years to come.
— 250 Series —
The '250' line of road and race cars is the most famous in Ferrari's history, which includes legendary models such as the Tour de France (TdF), California, SWB Berlinetta, Lusso, LM and of course the 250 GTO. While the latter could command upwards of £30m, the less well known models such as the 250 GTE or 250 GT PF Coupe are not yet at the seven-figure mark. These two models in particular are sure to see solid increases in value over the next few years, perhaps as much as 20% by 2018, with a natural 'halo' effect from the more illustrious 250 Series cars.
— 365 GTB/4 Daytona —
While Daytonas may have not seen the astronomical growth that some predicted, we have still seen an increase in sales values over the last year of somewhere in region of 7-10%. When you consider that any financial gain in this respect is entirely tax free for private owners, that figure remains an attractive margin. Prospective buyers should expect to pay in the region of £600-700k for a RHD example, and we anticipate 2016 growth of between 5% and 8%.
— 308 / 328 —
The 308 is still one of our 'hot picks' of the classic Ferrari market - in particular, a steel-bodied, carburettor-fed 308 GTB or GTS, most of which are still available for less than £100,000. These are still superb value, and offer a terrific mid–engined V8 experience. They look great, drive well and sound magnificent when used as intended. As a successor to the Dino 246 (now £300,000+), you can see why they look like such a fantastic buy to us right now. Good examples of the rare 'vetroresina' GTB are becoming increasingly hard to find, but they are of course the ultimate collector's 308. Expect to pay upwards of £150,000 to acquire one.
Its successor, the 328, has enjoyed a huge surge in popularity of late, and it's not hard to see why. One of the most useable classic Ferraris there is – it will happily take you across Europe and back in comfort. Not only that, but it's also fantastic to drive, offering performance that is still very respectable compared to the sports cars of today. The one to buy from an investment point of view has to be the rare 328 GTB, as there were only 77 RHD examples built in the desirable non-ABS specification.
— Testarossa —
Average sales values of Testarossas and their later iterations – the 512 TR and F512 M – have seen only marginal growth over the last year. Far from being an undesirable model, the biggest problem with this particular Tipo is the huge influx of sub-par left-hand drive examples that have flooded the UK market with adverse effects. With so many cars on offer in such varying degrees of condition, it is hard for prospective buyers to understand where the market value lies. In truth, excellent RHD cars are still in high demand and command substantial premiums over their far more common LHD cousins from Europe and the USA. Most good RHD examples are in the £140k-£175k bracket. Unless you are desperate for an ultra-low mileage car, you shouldn't pay more.
— 550 / 575M / 599 —
The 550 Maranello was the last Ferrari V12 to be offered only with a manual gearbox. With the 575, the gated shift became very rare, and with the 599 there are so few that they command astronomical premiums over their F1 paddle-shift sister cars. All three of these two-seater V12 coupes are hugely desirable though, and we know of manual 575s that have traded hands for almost £200,000. If your budget doesn't stretch that far, expect to pay from £110k for a 599 F1 and from £150k for a 550 or 575 F1. Growth should continue in 2016 given the model's popularity, so expect to see gains of around 15% by the end of the year.
— Our view —
Do not be guided solely by what is written above. As always, we suggest you follow our advice, which is to buy what you like and not pay more than you think a car is worth.
Nevertheless, we know that many of our current and prospective clients have a keen interest in the financial aspect of ownership, so we hope that this guidance has given you a clearer picture of the classic Ferrari market as it stands, and where we see it going within the next few years.
Coming back to the original question, we feel that classic Ferraris will prove to be excellent investments in the short-to-medium term – providing of course you buy a good car, either from or with the support of a specialist who knows what they're doing.
However, to think of these wonderful cars only as investments is to miss out on the greater benefits of ownership. There are a plethora of events that these cars allow access to, participation in and patronage of. Furthermore, there is a culture and camaraderie between the most passionate classic car collectors that you simply won't find anywhere else.
Last – but by no means least – it's important to remember that these cars were built to be driven! We hope that even if you come to Foskers as an investor, you will soon become a true enthusiast of the marque. There is no Ferrari too valuable to be driven, and as always, we look forward to involving you in our passion for these Italian thoroughbreds.
The Foskers team